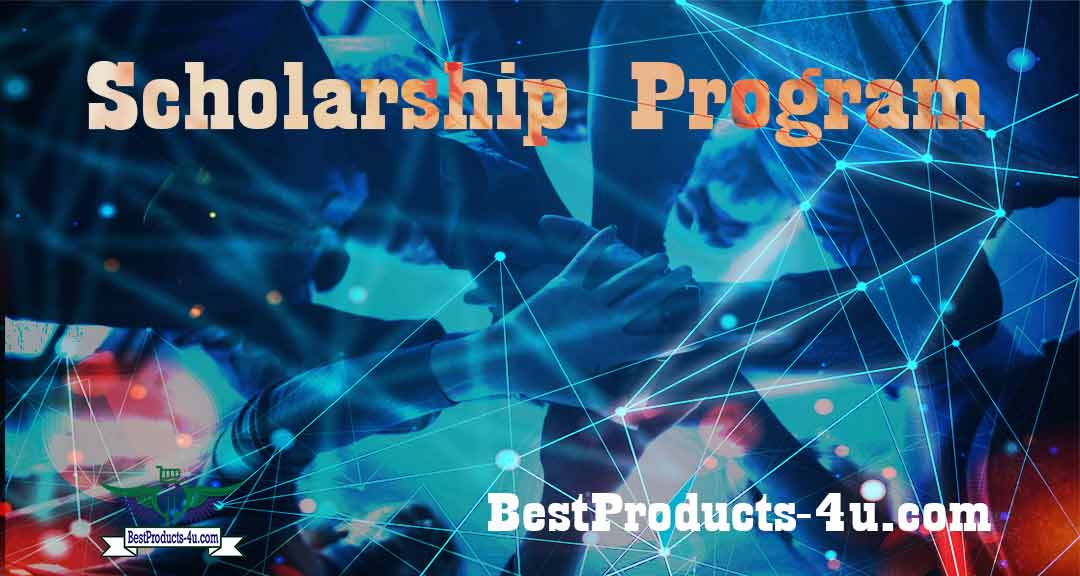 Last Updated on April 17, 2023 by admin
Scholarship Program at BestProducts-4u.com
Bestproducts-4u.com is pleased to give notice of a $500 scholarship to full-time undergraduate and graduate students of the United States. After thoroughly assessing the cost of education in tertiary institutions of the United States, we noticed that most learning institutions demand an unaffordable cost from the students. We, therefore, thought it wise to offer a scholarship program for some of them.
Who Qualifies?
Not everyone, but several students can benefit from this scholarship offer. All full-time students in any registered American tertiary institution are on the list of qualified individuals. It doesn't matter whether they're diploma or degree students — both are welcome.
Likewise, all prospective tertiary students waiting to join an institution are allowed to apply. However, all of them must have an admission letter to confirm admittance into the institution. It helps to know that all our payments are only made via the institution's bank accounts, so you have to be registered with at least one. Please have this at your fingertips.
How to Apply
We must agree that there's a wide range of qualified applicants for the scholarship offer, given the low qualifications. Therefore, we shall filter out some of them in the application criteria. This, however, doesn't mean that we're complicating the process to remain with a small number only. We're instead, making sure that we have only the right and serious candidates contesting for the offer. So, here's what to do to make it for the offer;
Pen down an essay about the topic below. The piece should be at most 1,000 words long. Or;

Make a 10-minute video clip about the same topic as above (topic mentioned at the end of this list). Or;

Make an image of any format about the same topic.
The topic is "How to Get Success In e-commerce business." This is the same topic to use for all the three types of contents listed above.
How To Submit Your Content
You're required to post any of the three contents above (you should choose one) to at least one of the following social media accounts of YOUR OWN;
Facebook: Make sure you include "bestproducts-4u.com | #e-commercebusiness" (without ") at the beginning of your post.
YouTube: Add this caption "bestproducts-4u.com | #e-commercebusiness" (without ").
Instagram: Include "#e-commercebusiness" (without ") in the title, and in the description section include this link: https://bestproducts-4u.com
Meanwhile, alongside the content(s), also submit personal details (full name, address, phone number, and more) to scholarship@bestproducts-4u.com. Below are a few more details to include;
The name of the accredited institution in the United States in which you're a student, or want to start studying
Your field of study
Document (s) that prove you're a student at the institution mentioned above. The proof can be a scan of the applicant's school ID, letter of admission, and more.
A Few Instructions About The Essay
Make sure that it's a 100% unique piece, with no traces of grammatical errors
You have to write the essay only for the purpose of winning this scholarship
You must be creative while writing your essay
Write using facts obtained from trusted sources alone
Comply with the word count requirements
We have a team of experts that shall review your content, rate it, and submit it to the final team that will make the selection. Once chosen, Bestproducts-4u.com will directly contact the winner with the good news.
We will give out a check of $500 to the selected beneficiaries, and we hope this can help someone's educational life. As earlier mentioned, education pays the best interest if you invest in it. Luckily, this is a free way to invest in education and enjoy the fruits later. It's one of our philanthropic arrangements as a large company. Take up the chance and enjoy later — best of luck!
Deadline of Submission
Submit your work to scholarship@bestproducts-4u.com within December 31, 2023. We will announce the winner by January 31, 2023.
At a Glance:
Title: Scholarship Program at BestProducts-4u.com
Website: BestProducts-4u.com
Email: scholarship@bestproducts-4u.com
Amount: $500
Renewable/one-time: Yearly
Description: Create a 1000-1200 words essay on "How to Get Success In e-commerce business".
Deadline: December 31, 2023
If you may have any additional questions, please contact us at scholarship@bestproducts-4u.com.