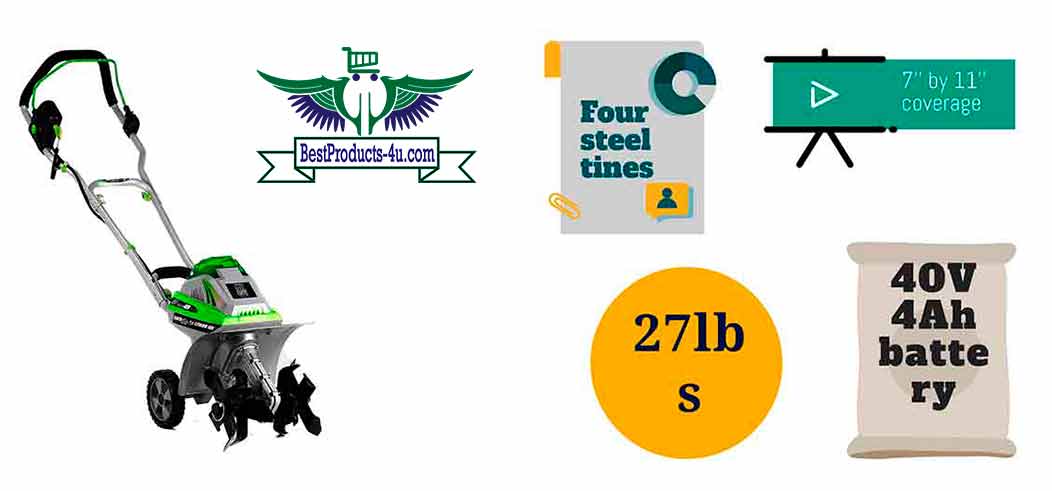 Last Updated on April 17, 2023 by admin
Earthwise is a brand with the majority of tillers and cultivators in the current market. For a manufacturer to make such a bold move to flood the market with various designs of its products, it must be experiencing higher sales and excellent customer feedback. Earthwise tiller reviews can tell that the brand is out to offer efficiency and reliability without inflicting financial pain on potential users. Another aspect of the brand that we love is the availability of spare parts of these tillers.
Pros of the TC70040 Earthwise Tiller
Safe starting mechanism
Tool-free assembly
Fast-charging batteries
Ergonomic handle with a safety switch
Transport handles available
Flappable transport wheels
Adjustable steel tines
Reasonable coverage area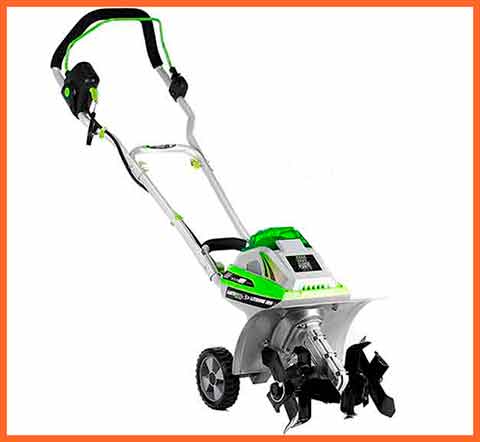 Key Features:
40 Volt Tiller
Most people would assume that a small tiller wouldn't do much because of its size and that of its features. However, this one proves that there can be much more to expect from a small electric garden tiller. It runs on a 40 volts 4.0Ah Li-ion battery that has a fast-charging ability and longer runtime. Its equivalence to the best gas tiller is mentionable. It works for hours before depleting the charge. The manufacturer recommends that usage should be complete before recharging the battery.
7'' by 11'' Area Coverage
Don't confuse this for the total amount of surface area that the front tine tiller is to work. As it works on a single spot, the steel blades go deep up to 7'' and wider to 11 inches. This ensures that pulverization is to its best for excellent soil aeration, sunlight penetration, and easier absorption of water and mineral salts from the subsurface. The four steel tines ensure that this tilling action is to its best.
Ergonomics
An extremely bent back while tilling is a recipe for disaster. It causes back pains or aggravates the situation. Earthwise builds this tiller with an adjustable handle to help you work at your desired comfort. The grip area has excellent cushioning and allows you to work longer. It gets more comfortable to work with this design than with a pull-behind tiller. There is a transport handle that you use when moving the small electric tiller to and from your working area.
Start Button
The manufacturer is considerate enough to design a start button for control during and after use. This, together with the safety switch, ensure that working on tougher grounds is safer. The switch controls the machine when pulverization becomes intense. It prevents the splashing of stones and earth that can cause accidents to other workers on the farm.
Technical Features
40V 4Ah battery
Four steel tines
7'' by 11'' coverage
27lbs