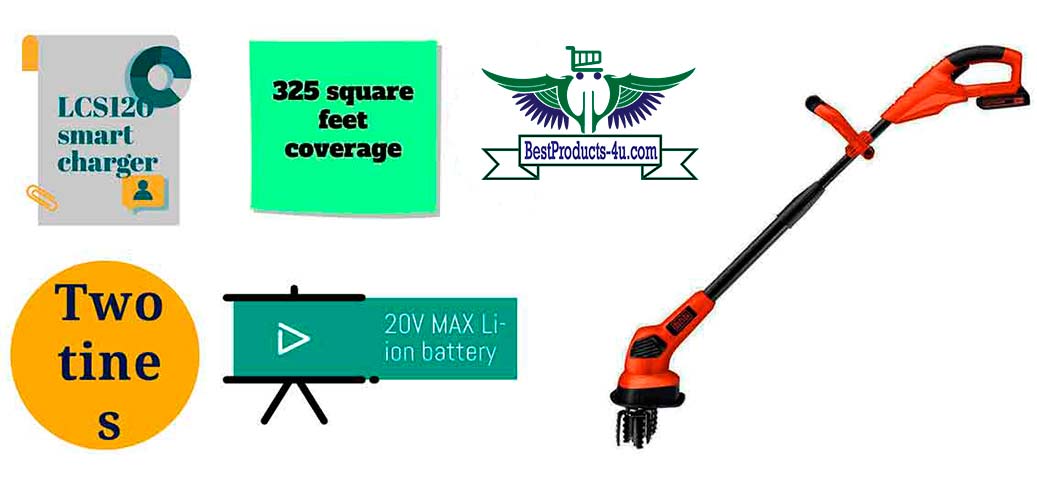 Last Updated on April 17, 2023 by admin
BLACK + DECKER is a legendary manufacturer, and for decades, this company has been producing some of the best domestic and commercial products. Their quality is unmatched. The company attributes its fame and popularity among users to their keen eye to detail, exemplary working teams, and their focus on customer satisfaction. We can't dispute this because, from the tiller reviews on various online sites, it deserves mention on our website too.
Why You Should Buy the BLACK+ DECKER LGC120
Power Source
You have come across the majority of tillers with motors that run from a direct supply of electricity via the electric cord. This one uses power though stored in high-grade 20-volt MAX Li-Ion batteries. You will find it quite a deal mainly with the longer run time it offers. This is because of the battery's ability to retain charge for a longer time. The manufacturer advises that you deplete the charge from the cells before recharging it.
Surface Area
If you are to compare its design and size to the amount of space the electric garden tiller can work on in a single charge, you will realize that it is a workhorse that many have been ignoring. A single charge can cover 325 square feet, which for us, is more coverage than most of the small garden tillers in its category can do.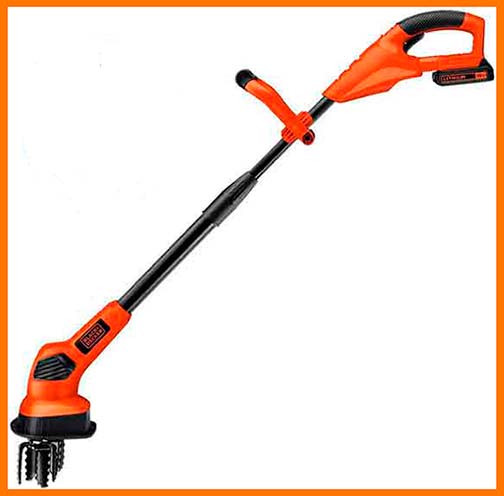 Warranty Duration
The package comes with an Energy Star qualified charger, a battery, and a two years limited warranty. This is to cover any malfunctions during this time. The best thing is that its spare parts are also readily available on Amazon and at affordable prices.
Handle
Its handle is adjustable and has a telescoping tube for adjusting the garden tiller to the best comfort level. This prevents you from incurring back pains or aggravating them. The grip is very soft to ensure that you will not experience any blisters even when working longer than expected.
Tines
This one comes with counter-oscillating steel tines to ensure that it pulverizes the ground so well. The action ensures that the weeds will not tangle whatsoever. They don't get dull despite the duration that you use it.
Technical Features
Two tines
LCS120 smart charger
20V MAX Li-ion battery
325 square feet coverage
What makes this BLACK+ DECKER LGC120 Tiller Different from the others?
Apart from its powerful battery, being energy star rated is not something to take for granted. This means that its consumption is very minimal, but the output more than you can imagine. In return, this helps in conserving your resources. It is a very reliable small garden tiller for small to mid-size areas.